REPLICA Bubble Bath
Clean & Fresh
Scent type: Clean and fresh eau de toilette

Fragrance description:
The relaxing memory of a me time moment in the bubbles of a hot scented bath. Sweet memories of relaxing moments enjoying a hot bubble bath. Slowly plunge yourself in the warm scented water and feel your body soothed from all tensions. Replica Bubble Bath by Maison Margiela makes you relive the exquisite "me time" of pure wellness. This clean & fresh eau de toilette captures the soothing sensation of a hot bath filled to the brim with fragrant soap bubbles.

This gentle floral fragrance is a bubble of comfort and freshness. The soothing notes of coconut milk blended with the clean freshness of the soap bubble accord recreat the relaxing feeling of a hot foaming bath.

To fully evoke this moment of pure wellness, the Bubble Bath perfume makes you feel the comfort of wrapping yourself in a soft towel. This cocooning sensation is brought by enveloping notes of white musks and delicate floral notes of Rose Superessence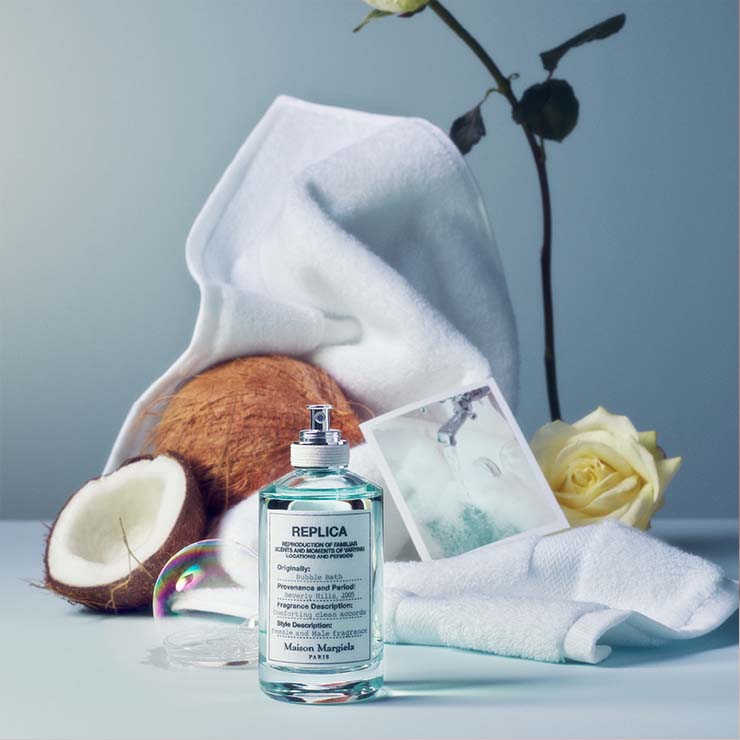 Bubble Bath conveys the soothing feeling of a hot foaming bath and the comforting sensation of wrapping yourself in a thick towel.
TOP NOTES
- Soap Bubbles Accord: The soap bubbles accord is a mix of citrusy and aldehydic notes, with rosy green notes and clean,slightly fruity notes. It is a creation of the perfumer who aimed at recreating the clean freshness of soap bubbles. It is the key ingredient of the fragrance to evoke a foaming bath.
- Pink Pepper essence
- Bergamot essence
MIDDLE NOTES
- Lavender Flower accord
- Rose Superessence: The Rose superessence is obtained thanks to an hydrodistillation of the rose concrete. It offers the scent of the fresh rose, crisp and very natural, keeping the floral, slightly fruity accents of the rose. The Rose superessence contributes to recreate the fresh and floral sensation brought by freshly washed towels.
- Jasmine absolute
BASE NOTES
- Patchouli essence
- Coconut Milk accord: The Coconut milk accord is fruity and milky, fresh and sweet. It immediately brings a relaxing sensation that contributes to evoke the soothing feeling of plunging into a hot bath.
- White Musks: White musks are soft and comforting, but also animalic, second-skin and sensual with a light floral inflection. It is like an immaculate clothing in which you would have the pleasure to be wrapped in.
OLFACTIVE FAMILY
CHYPRE Floral
CONCENTRATION
Eau de Toilette
ALCOHOL, PARFUM / FRAGRANCE, AQUA / WATER, BENZYL SALICYLATE, ETHYLHEXYL SALICYLATE, BUTYL METHOXYDIBENZOYLMETHANE ,BENZYL, ALCOHOL, LIMONENE, LINALOOL, CITRONELLOL, GERANIOL, COUMARIN, CITRAL, BENZYL BENZOATE, CI 61570 / GREEN 5,CI 60730 / EXT. VIOLET 2

Due to the possibility of modifications, we recommend checking the product's ingredient list directly on the container.
How to use
As damp skin locks in the scent, apply the fragrance straight after showering or bathing and before getting dressed.
Apply the fragrance on your pulse points for a more seductive effect and stronger diffusion. Spray the fragrance from at least 15-20 centimeters from the area of application.
For a more diffused effect, spray the fragrance in the air and walk through it.
Wait until the fragrance has dried down on your skin before smelling it. Rubbing the skin after spraying the perfume will destroy the bond and alter the scent.
COMFORTING CLEAN ACCORDS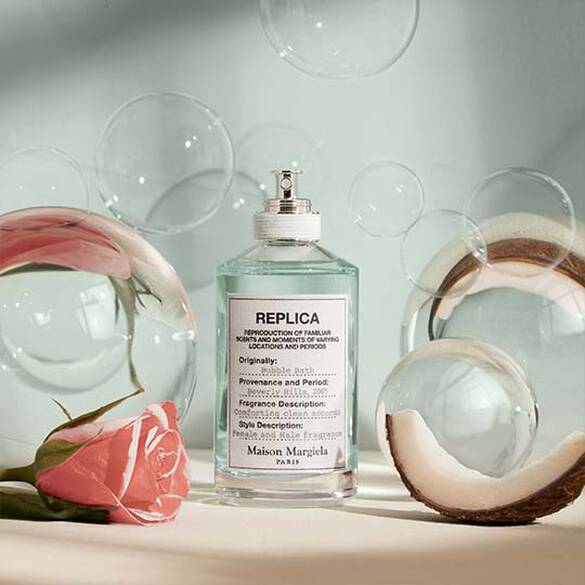 The soothing feeling of a hot foaming bath is recreated by soap bubble accord and coconut milk accord. The comfort of wrapping yourself in a thick towel is made tangible with Rose superessence and white musks.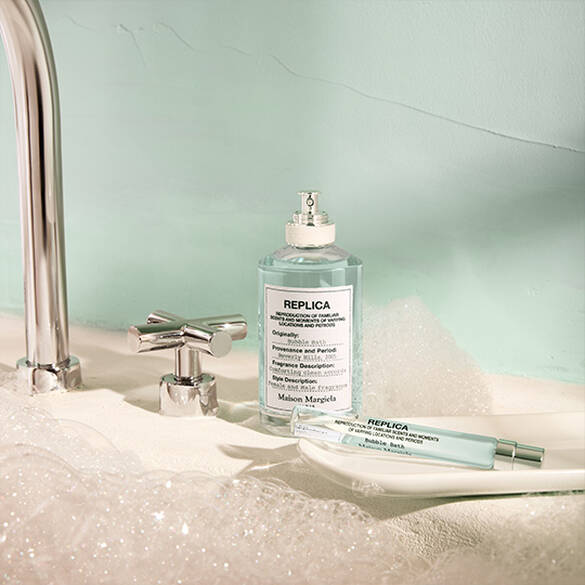 A white chypre created around the idea of clean « soap bubbles » and softened with a coconut milk accord for a pure immaculate texture, both fresh and cocooning.